Features
Spindle lock offers easy and stable wheel replacement.
"Hign power, high torque" High performance grinder keeps constant speed even under load providing stable grinding operation.
"Compact and stylish aluminum body" Small body reachs tight spots where conventional grinders are not able to reach. this ultralight grinder reduces operator's fatigue.
"High power grinder is designed for quiet operation" Its silencer filter keeps the noise level to a minimum.
Specifications
Product code

Throttle type :GR-M58(75)KS




Lever type :GR-M58(75)KL

Grinding wheel
diameter
58×3.5×9.53 mm
75×4×9.53 mm
Use pressure
0.6 MPa(6kgf/cm2)
Air consumption
0.54 m3/min
No load speed
of revolutions
12,500 min-1
Body mass
※Including Safety guard
for 58mm and
wheel nut
for 2'1/4 wheel

Throttle type

:0.54 kg


Lever type

:0.59 kg
Full length
160 mm
Diameter of grip part
36 mm
Swich method

Throttle type

or

Lever type

Noise
85 dB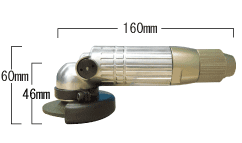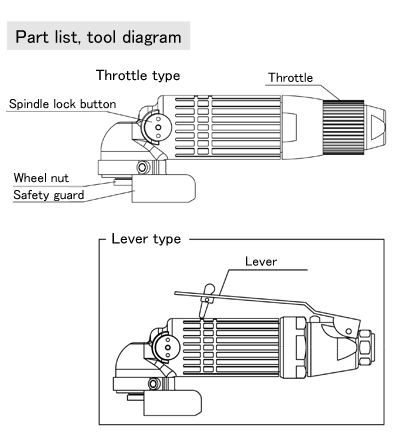 Article

Package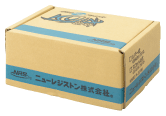 Attachment
Safety guard
for 58mm
Safety guard
for 75mm
Wheel nut
for 58mm
Wheel nut
for 75mm
Wheel washer
for 75mm
Hexagon wrench
(opposite side distance 5mm)
Hexagon wrench
for wheel nut removal
Hexagon wrench
(opposite side distance 3mm)
Hexagon wrench
for safety guard replacement
Air Plug
(For round 1/4 inch)
Oil
(20ml)
Precautions
Please read instructions carefully before use.
Downloads

Instructions(197KB)
Promotion movie
Please see introduction video for "KUJIN".