Features
A lubricating solves a clogging wheel and increases a grinding force.
A heat absorption brings the reducing a heat of workpiece so a burn of workpiece is prevented.
Applications
Solving a clogging wheel and preventing a burn of workpiece at grinding and polishing works.
For the works
◇Having a problem for a burn of stainless steel.
 A heat absorption prevents burn of workpiece by reducing a heat.
◇Having a problem for a clogging wheel at grinding work for alumium.
 A lubricating solves a clogging and accelerates sawdust exhaust.
◇To a person need to grinding force.
 A lubricating brings sawdust exhaust acceleration and increases grinding force.

Specifications
Size(mm)
Content
Packing
Inner box ×(Outer box)
Production code
127(120)x60(53)x37
190g
1PCS.×10(10PCS.)
YSG1276037

◆The size of the product becomes in the parenthesis depending on a measuring part because it is a plateau type.

How to use
1.Please use spreading the product on grinding wheel.
 ●Please touch the product to rotating grinding wheel.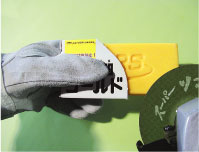 2.Please use spreading the product on a workpiece.  
Article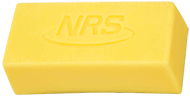 Package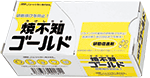 Safety Instructions
CAUTION!  For your safty, read safety instructions very corefully.

・Do's
  
Always wear safety equipments such as safety glasses, dust mask, ears protection and protective gloves.
Wash away with flash water enough immediately without rubbing if got into eyes or attached to skin.
Always use under good ventilation.
Beware it may spatter during use.
  
Wipe off product's oil in waste after sprinkling calcium carbonate if you coat or paint at same place after use.
・Don'ts
  
Don't keep in high temperature place. It may catch fire.
    
Don't eat. Keep children away from.
Don't aspirate its dust. Allergic symptom may be caused.
Don't use in other purpose except acceleration of grinding and polishing work.
    
Don't keep under direct sunlight, high temperature and humid place.
・Others
  
The product does not include abrasives. It made from only oil and fats.
    
The product's oil can eliminate by wiping it off in a waste after sprinkling calcium carbonate powder.
The product may attach to safety cover of grinder. In addition, attachment of it may fall in a workpiece by heat of grinding or polishing works.
After grinding works, the product becomes attaching to grinding wheel and workpiece.