Features
Safe use even high rotational speed with specially reinforced mesh.
The structure on its surface eliminates clogging and assures efficient work.
This wheel is able to process curve also.
Applications
Cutting plastic such as FRP.
Specifications
Diameter
(mm)
Thickness
(mm)
Bore
(mm)
Grain
Grit
Packing
Outer Box
(pcs×Inner Box)
Maximum
operation
speed
105
2
16
C
80
300pcs
(30pcsx10boxes)
80m/s
(4,800m/min)

◆The unit of diameter, thickness and bore is the mm.
◆Each product lines are available in different sizes, please contact us.
Article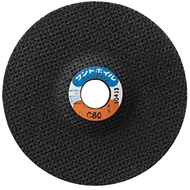 Package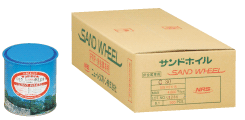 Precautions