Features
Coating cushioned fiber with abrasive grain to provide moderate stock removal and smooth surface.
The wheel comes with our original flexible backup pad which unlike fixed pad, it is applicable to surface grinding and curve grinding.
Its breathability eliminates the heat damage problem.
Designed for moderate stock removal and smooth finish on the surface.
Applications
Ideal for surface grinding, cleaning and flaw grinding of wide range of work pieces such as steel,stainless steel, non ferrous metals like aluminum and plastics.
Specifications
Diameter
(mm)
Bore
(mm)
Grit
Packing
Outer Box
(pcs×inner box)
Maximum
operation
speed
100
16
Coarse・Medium・Fine
100pcs
(10pcsx10boxes)
72m/s
(4,300m/min)
Coarse…Comparable to #80 Medium…Comparable to #120~150 Fine…Comparable to #320

◆The unit of diameter, thickness and bore is the mm.
◆Each product lines are available in different sizes, please contact us.
Article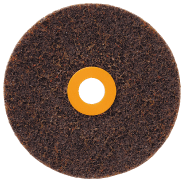 Working surface(Coarse)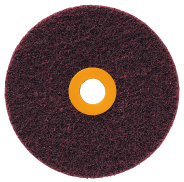 Working surface(Medium)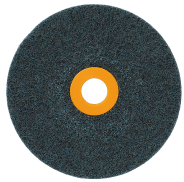 Working surface(Fine)
Package and backup Pad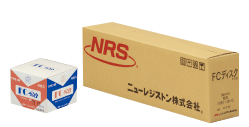 Backup Pad
Precautions