Features
Use our original technology called 'Glass cloth insert' to insert the glass cloth to the wheel base which absorbs vibration and impact.
We have developed the original zirconia abrasive paper 'BZ paper' in collaboration with abrasive paper manufacturer and the paper allows the wheel to have the better performance than conventional zirconia flap disc.
Easy to change the hole size from 15mm to 16mm by removing the blue bush.
Applications
Grinding of steel, stainless steel, aluminum (including surface grinding, curve grinding, chamfering and finishing spot welding)
Specifications
Diameter
(mm)
Bore
(mm)
Grain
Grit
Packing
Outer Box
(pcs×inner box)
Maximum
operation
speed
100
15(16)
A type
40・60・80・100・120
150・180・240・320・400
50pcs
(5pcs×10boxes)
72m/s
(4,300m/min)
BZ type
40・60・80・100・120

◆The unit of diameter, thickness and bore is the mm.
◆Each product lines are available in different sizes, please contact us.
Article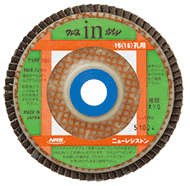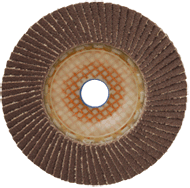 Working surface A type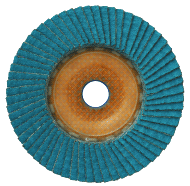 Working surface BZ type
Package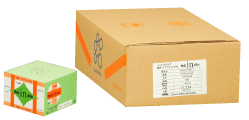 Precautions

Don't change the direction of inner flange (the one fixed to grinder). Using inner flange in opposite direction may cause serious accident such as wheel to come loose.