C.E.O KENJI YAMAUCHI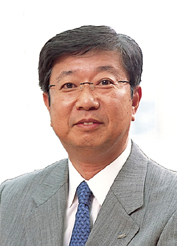 New Registon Co. Ltd. was established in September 1967 as a depressed center grinding wheel manufacturer.Since its establishment, we have been contributing to society by producing high quality products, such as Japanese industry's first red color grinding wheel "New Ace", our long selling and user-friendly wheels "Super Green" and "Super Green Sigma 36".
As manufacturer, we have a mission to satisfy user-needs.To achieve that, we have reorganized the sales department so that we identify user-needs quickly and feedback it to our R&D department to help with new-product development.
We continue our efforts to contribute to society by providing high quality products and services.